Administration/Welcome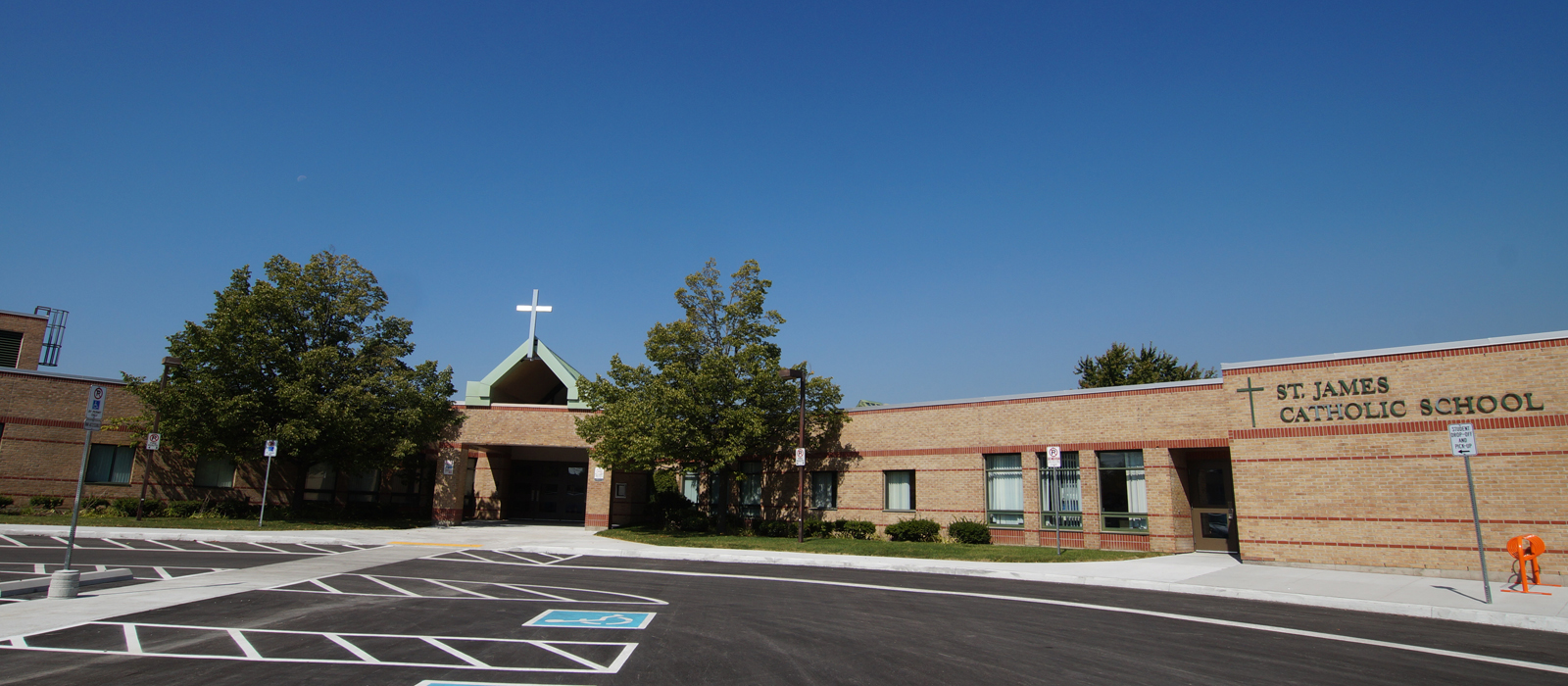 October 2018
Happy Autumn!
This month brings cooler weather and wonderful colours and as such, exciting things are happening at St. James!
The Catholic Graduate Expectation we are highlighting this month is a Discerning Believer. This partners with the virtue of Faith. We have assemblies each month to celebrate students that have outwardly demonstrated the virtue in the school community.
Along with our virtue of Faith, as our school Board celebrates its 50thanniversary and the Year of Joy, we are focusing on a pastoral letter called Renewing the Promise. In the tradition of This Moment of Promise(1988) and Fulfilling the Promise (1993) the Bishops have provided us with a very positive and affirming message. The letter uses the scriptural account of the Road to Emmaus as the basis for their reflection on the mission and vision of Catholic education, celebrating that a true encounter with Jesus can and does take place, each and every day within our Catholic schools. The Bishops encourage all who share responsibility for Catholic education to continue to nurture and strengthen Catholic schools as communities that exemplify, in word and in deed, the Good News of Jesus Christ. You can find this letter online.
http://iceont.ca/news-and-updates/renewingthepromise/
Fundraising efforts continue to be very successful! We are already more than halfway to our goal of $15 000 and are celebrating with various spirit days this month, which are indicated on our calendar. We want to thank our fundraising committee of parents who arrive each and every day with commitment and enthusiasm to organize this event.
During the month of October, the Durham Catholic District School Board once again celebrates First Nation, Métis and Inuit Awareness Month in all of our elementary and secondary schools. In order to continue building educator awareness of First Nation, Métis and Inuit cultures our students will participate in various activities and lessons highlighting these cultures.
Sports and teams that are taking place this month:
LEGO robotics
Cross country
Volleyball
Flag football
Battle of the books
Food drive
Please see our school calendar for other major events taking place at the school.
Just a few reminders to ensure safety of students:
Our back parking area is for staff to park and for Kiss 'n Ride to take place. We ask that you not park and walk your child into the school.We have staff to supervise the drop off area and the yard. Walking in between cars in the Kiss 'n Ride is not a safe option. We are trying to foster opportunities to develop independence for our kids and walking in on their own provides this opportunity. The front parking lot is for parents and visitors to the school as it is close to the office and facilitates the sign-in process which is required by Board Policy.
Parents, please wait outside the school if you are picking up your child and walking and have them meet you outside the doors. Again, our Board policy dictates that non-school personnel need to wait outside the school until their children are dismissed.
Please join our Catholic School Council meetings to keep abreast of school issues.
Wishing everyone a joyful and blessed Thanksgiving!
Partners in Christ
Manuela Michelin Joni MacLean
Administrative Team