Administration/Welcome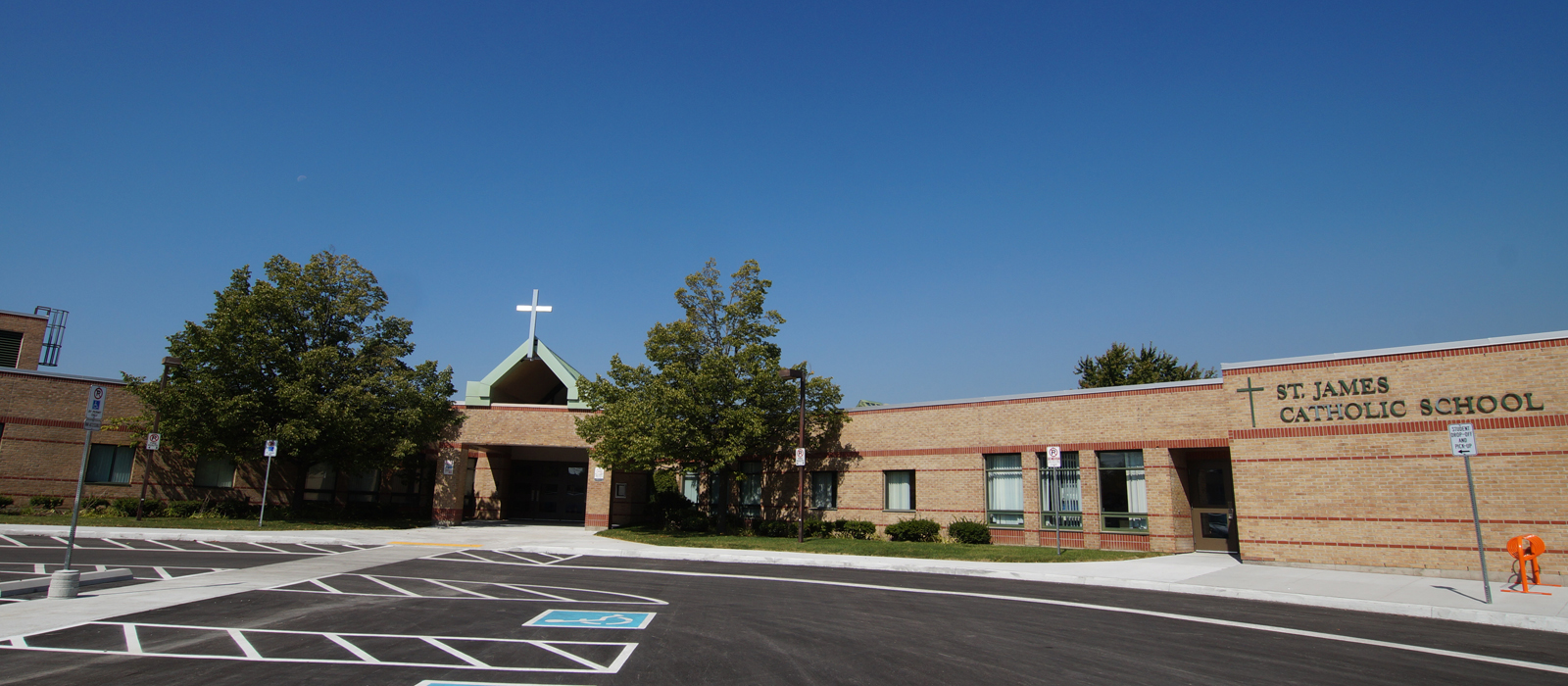 April Newsletter
Spring has finally arrived! As we await warmer temperatures, we continue our journey of faith to Easter. Our Virtue this month is Prudence (making the right choices) and nowhere is this more important than in the relationships we build with each other. As we continue our Lenten walk, we continue to explore the relationship we have with Jesus and our friends and loved ones by digging deep in our hearts to make good choices and to be kind to others. Our school motto is "Be a peacemaker, not a peace breaker!"
On the evening of April 2, the DCDSB honoured its Distinguished Catholic Volunteers from all schools across the Board. This year, St James recognized Camilla Brown as our outstanding educator! We are so blessed to have Camilla helping us out around the school in a variety of different ways, from school lunches to trips to parent council secretary! Congratulations Camilla!
We are excited to participate in an amazing opportunity with the Canadian Space Association! On April 15th our junior students will be communicating in a live teleconference with Tim Haltigin, a premiere space authority who will talk and take questions from students in real time. This event will take place in the Learning Commons from 1:00-1:30pm
Our Virtues assembly will take place on April 26 at 9am, where we honour those students who have demonstrated the virtue of prudence in our school community.
Tchoukball, Dance Club and Battle of the Books are well underway. Grade 3's have started their Swim to Survive program which takes place on Thursdays.
School Anthem
We are collaborating with Creative Math & Music to create a school song! Members of the group have been visiting our school to gather ideas to write a song unique to St James! We hope to unveil the song at our last assembly of the year!
On April 17th, our school will be travelling to St Josephine Bakhita CS in Ajax to watch their school musical, Mary Poppins Jr.
Save the date!
Our own school is full of music as we get closer to our musical date for our Little Mermaid Jr. Rehearsals take place daily and our evening performances will take place on June 5th and 6th . Information about purchasing tickets will come at a later date.
Student Safety
Please continue to be mindful that we do have life-threatening nut allergies here at the school so please monitor what your children are bringing to school for lunches and snacks. Also please respect the rules of our Kiss & Ride area. This is not the place to be in a hurry! We have small children crossing so slow down in the areas and follow the direction of traffic.
Please pray for all of our political leaders in government, that they make the right choices when it comes to the well-being of our students.
Partners in Christ,
M. Michelin J. MacLean
Administrative Team