Administration/Welcome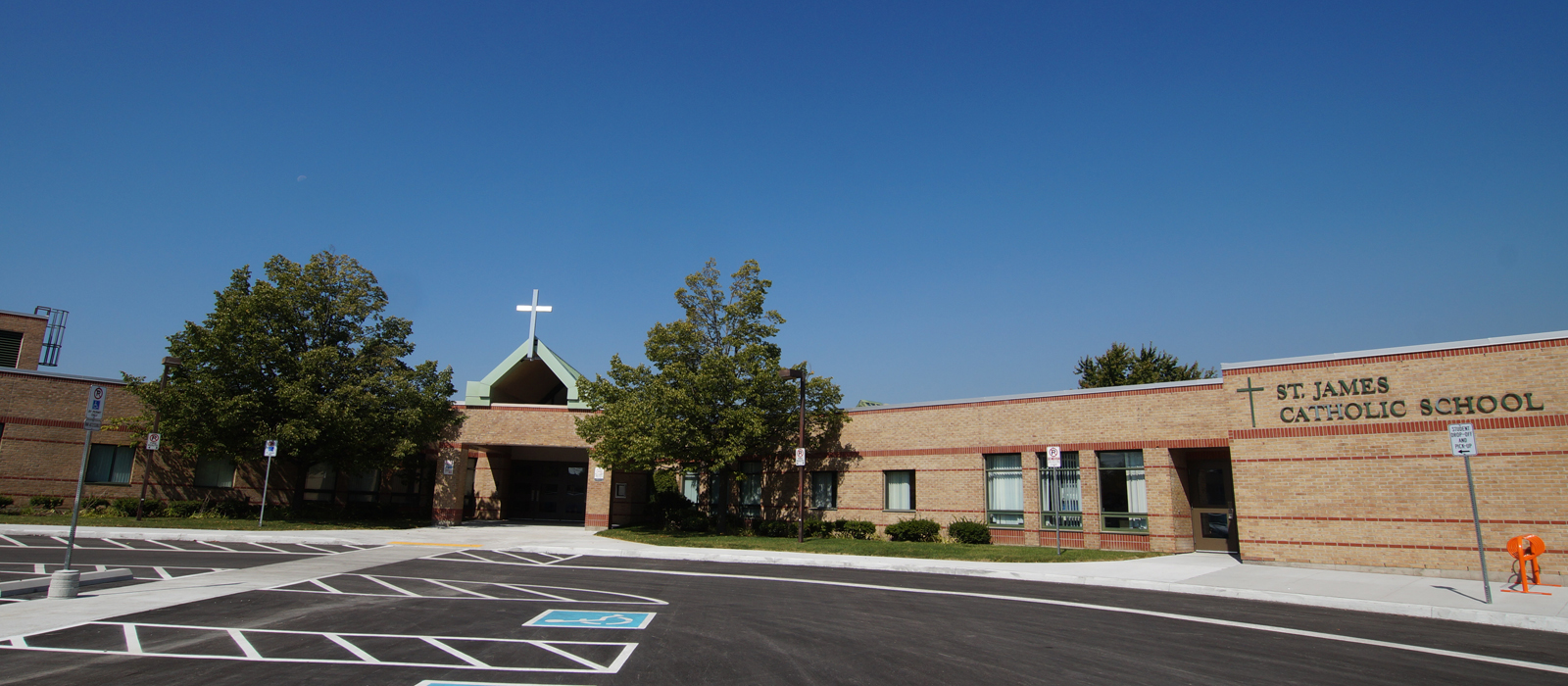 February 2019 Newsletter
Greetings and Happy Winter from St James! We managed to get through the cold spells of January and are now looking forward to warmer weather (hopefully)!
Our Virtue of the month is Love…we challenge our students to act with love in all areas of their being: in their home with their families (being a caring family member, which is our Catholic Graduate expectation this month); in their classrooms (their "school families"); in the community, and in the church. But it all starts with loving ourselves…and our annual St James Wellness Day is coming up on February 14th (very fitting on Valentine's Day!) On this day, we cycle through various centres to explore how to love ourselves first so that we can better serve others. The concept of self-care is so important…we need to be empowered to become aware of the things that impact our well-being and gives us the courage to give ourselves what we need. It also allows us to welcome Jesus into our hearts and to as act as he would have acted…with love, acceptance and compassion. Our February Mass takes place on Friday February 15th at St Bernadette Parish.
We are excited about this month's upcoming events!
February is Black History Month! We kick off the month with a presentation by an organization called Por Amor…they visit schools all over the province to promote awareness and education about black history, culture, music, art and drama. This takes place on Thursday, February 7 at 9am. Workshops are then delivered to various classes to enrich the presentation further.
February 7th is also National Sweater Day! Students are encouraged to wear their coziest sweaters as an eco initiative as the heat will be turned down slightly in all schools in Durham Catholic.
Our annual Mardi Gras event on February 23 is all planned and the anticipation is building. Tickets are once again sold out! We are still looking for donations for our raffle baskets. Your child's class has been assigned a theme and we are still in need of some items to fill the baskets. This is a very popular raffle and we want to provide baskets worthy of your support!
Please refer to the calendar for other specific dates and events.
Stand Up to Bullying Week starts on February 24. Students are encouraged to wear pink shirts on February 27 to show their support.
Thank you for your continued support !
Partners in Christ,
M. Michelin and J. MacLean
Administrative Team