Administration/Welcome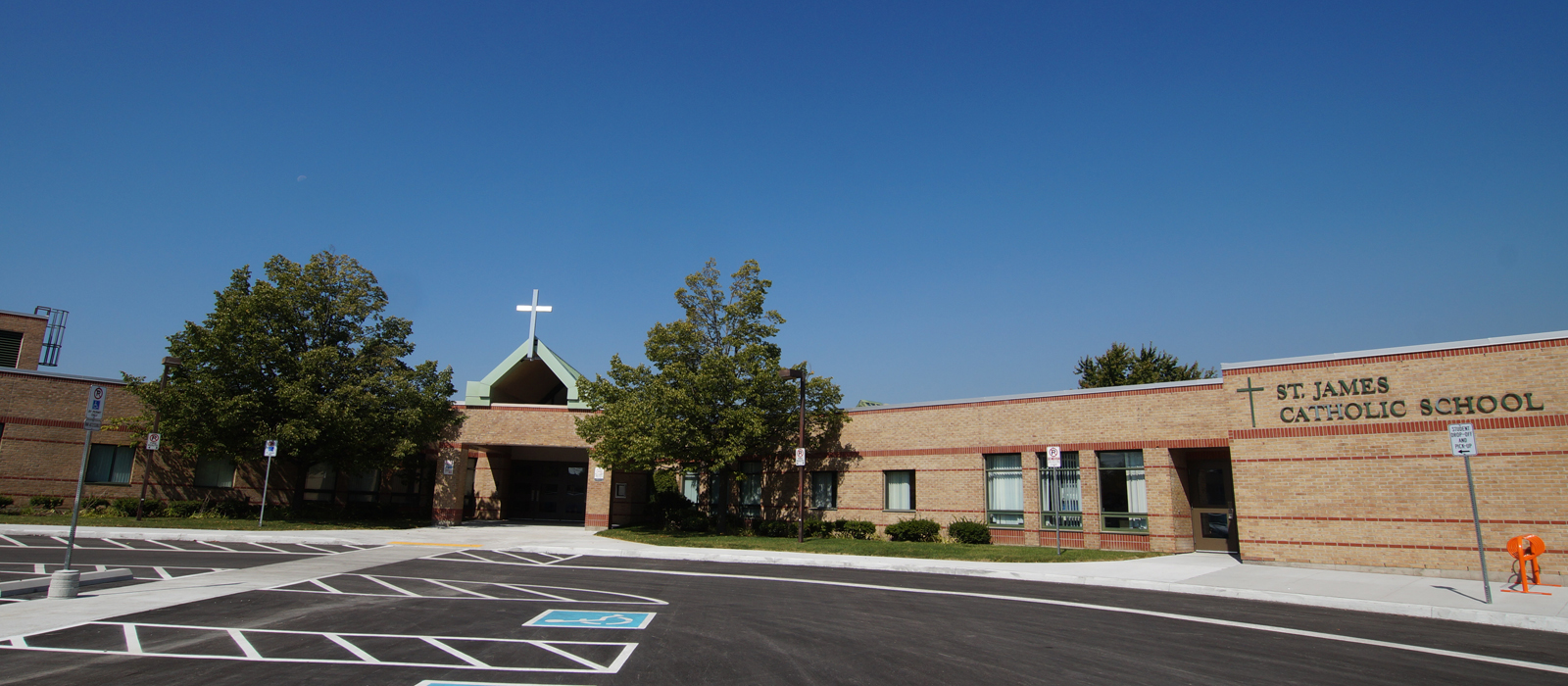 February 2020 Newsletter
Greetings and Happy Winter from St James! We managed to get through the cold spells of January and are now looking forward to warmer weather (hopefully)!
Our Virtue of the month is Love…we challenge our students to act with love in all areas of their being: in their home with their families (being a caring family member, which is our Catholic Graduate expectation this month); in their classrooms (their "school families"); in the community, and in the church.
Our Ash Wednesday Mass takes place on Friday February 26th at St Bernadette Parish at 9:30am. This day marks the beginning of Lent as we prepare our hearts for the resurrection of Jesus. Our classes will be participating in various Lenten initiative and activities to highlight the importance of this liturgical season.
We are excited about this month's upcoming events:
February is Black History Month! We kick off the month with a presentation by an organization called Por Amor…they visit schools all over the province to promote awareness and education about black history, culture, music, art and drama. This takes place on Monday, February 10th at 9am. Workshops are then delivered to various classes to enrich the presentation further
We will be celebrating National Sweater Day on Friday February 7th ! Students are encouraged to wear their coziest sweaters as an eco-initiative as the heat will be turned down slightly in all schools in Durham Catholic.
Thursday February 13th is our day for celebrating Carnaval! Students from Kindergarten to Grade 8 will rotate through the events and enjoy the winter weather! Le Bonhomme de Carnaval will be making an appearance and we'll enjoy some hot chocolate during the day. We are praying for snow so students will enjoy the full experience!
Our annual Mardi Gras event on February 22nd at the Ajax convention centre is all planned and the anticipation is building. This is an adults only event with lots of auction items to be won. We have a limited number of tickets left so don't miss out! We are still looking for donations for our raffle baskets. All the proceeds go to St James and St Bernadette Schools. Your child's class has been assigned a theme and we are still in need of some items to fill the baskets. This is a very popular raffle and we want to provide baskets worthy of your support!
Stand Up to Bullying Week starts on February 24. Students are encouraged to wear pink shirts on February 26th. We encourage kids to 'Be the Nice Kid' and be upstanders in an appropriate manner. Our motto is always "Be a peacemaker, not a peacebreaker!"
Please refer to the calendar for other specific dates and events.
Partners in Christ,
M. Michelin R. MacInnis
Administrative Team