Administration/Welcome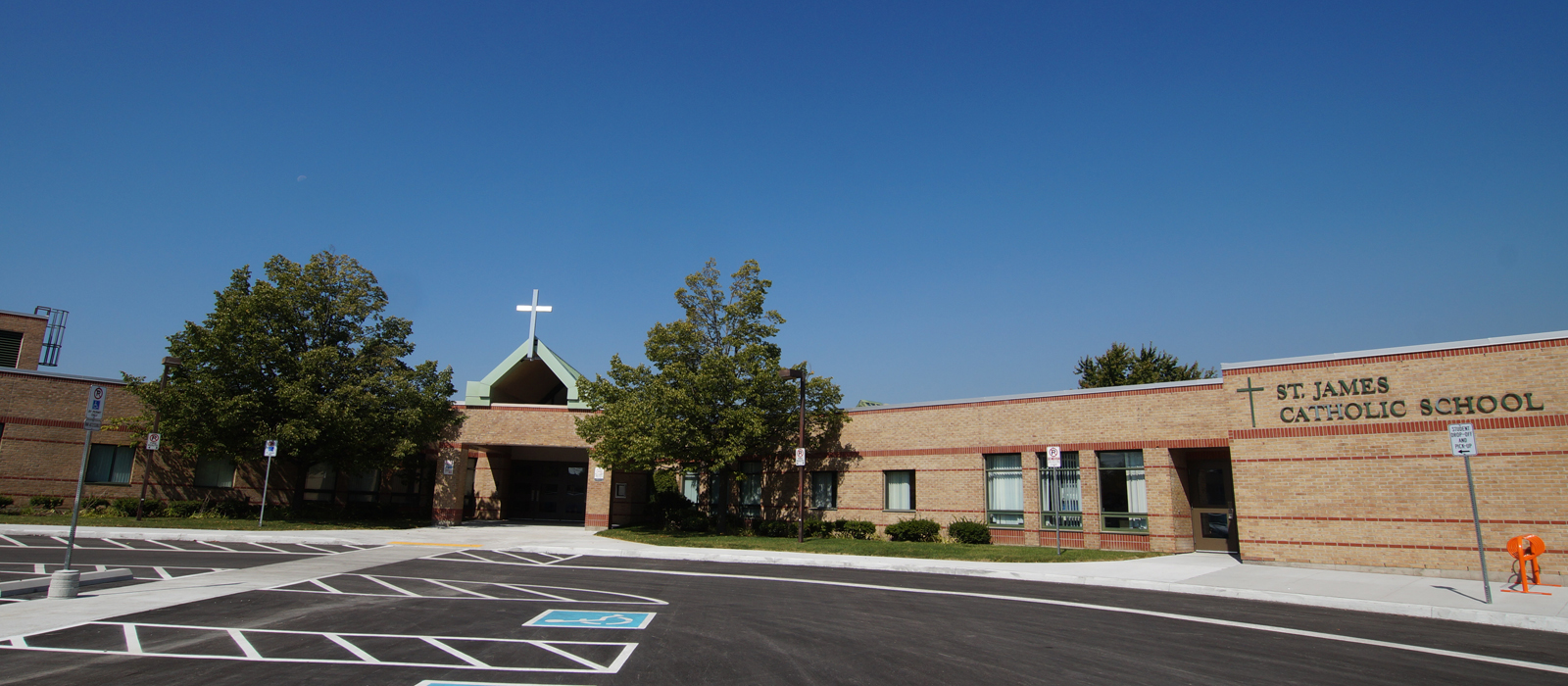 May Newsletter
April Showers bring May flowers! After a LONG winter, we are looking forward to finally experiencing Spring and all the renewed beauty and wonder that God has created!
May is also the month of Mary, where we honour the Immaculate Mother in all her wonder and beauty. Our Mary Celebration will take place on Thursday May 23…time to follow.
Congratulations to Mr Bogdan Mates, who was voted our Distinguished Catholic Educator by his peers! He will be honoured at a ceremony at the Board office on Tuesday May 7.
Our Virtues assembly will take place on May 31 at 9am, where we honour those students who have demonstrated the virtue of Service in our school community.
Our students loved our week-long presentations from X Movement! Rick was here showing our students some new Aussie games and activities to incorporate into our gym and recess times.
School Anthem
We are collaborating with Creative Math & Music to create a school song! Members of the group have been visiting our school to gather ideas to write a song unique to St James! We hope to unveil the song at our last assembly of the year!
Parents new to JK are welcome to attend our JK info night on Thursday May 16
Save the date!
Our own school is full of music as we get closer to our musical date for our Little Mermaid Jr. Rehearsals take place daily and our evening performances will take place on June 5th and 6th . Information about purchasing tickets will come at a later date.
Our DCDSB 50th Anniversary Family Picnic takes place on Sunday June 2at the Jubilee Pavilion in Oshawa! Please come for an afternoon of food, entertainment, games, face painting and other fun events celebrating our anniversary!
Other important dates:
EQAO dates: Grade 6: May 21, 22, 27
Grade 3: May 28, 29, 30
School Track & Field meet: Friday May 24 at Kinsmen Park
Walk for Hope: May 8
French Immersion Open House : June 11-Invitations to follow
Junior and Senior soccer tryouts
Lunch Clubs
We continue to hold lunch clubs for LEGO and card games for those students interested.
We have added more positivity messaging to our hallways, bathrooms and office! Students love to read that they are special and loved!
Student Safety
Please continue to be mindful that we do have life-threatening nut allergies here at the school so please monitor what your children are bringing to school for lunches and snacks. Also please respect the rules of our Kiss & Ride area. This is not the place to be in a hurry! We have small children crossing so slow down in the areas and follow the direction of traffic.
Please pray for all of our political leaders in government, that they make the right choices when it comes to the well-being of our students.
Partners in Christ,
Manuela Michelin
Principal